Posted on Jun 15, 2020 in
Repair Damaged Hair

Different people have different hair problems. Some might have oily hairs whereas some might face issues with dry hairs. The cause of such issues is the lack of poor hair care or internal issues. The most reason why people have unhealthy hairs is the lack of a proper hair care routine.
There are effective ways to treat both greasy as well as dry hairs. In the article, you will learn some ways to prevent greasy hair while sleeping. Greasy and dry hairs both can look bad and hamper your personality. Girls with long hairs need to take utmost care of their hairs.
The oil in your scalp can also seep into your face when you are asleep giving you an oily texture in the morning. Greasy hairs are not unhealthy but too much of it can cause discomfort and hamper the looks. Luckily, there are things you can start today to treat your oily scalp to a large extent. Read the top 4 effective ideas below to deal with the problem.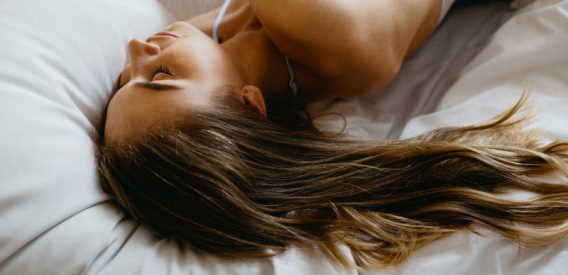 Use shampoos for oily hairs:
If you notice yours become too greasy then you need to switch to shampoos meant for oily hairs. Such shampoos will wash off the grease and dirt stuck into your scalp. You can apply a mild conditioner post shampooing at the ends to avoid dryness
Buy dry shampoos:
For people like you with greasy hairs issues, dry shampoos can just do the job right. These are great for increasing the hair volume and kicking away the stubborn grease. They can also absorb the sebum in your hair. Before you go to sleep consider spraying a gentle amount of the shampoo on your hair. Try this process twice or thrice a week.
Use detangling sprays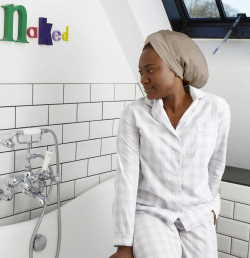 Apply conditioners only at the end of the hairs. Properly applied conditioners can easily detangle your hairs preventing hair fall and other problems. Detangling sprays can smoothen your hairs without making them feel heavy like conditioners.
Sleeping on silk
The material on which you sleep also contributes to your greasiness of hairs. Make sure you sleep on cotton fabric materials as it is a good absorbent of bacteria and dead skin cells. Do not sleep on silk which can further increase greasiness of hairs.
The above ideas are simple to implement and you can easily avoid greasy morning hair with this. The ideas are cost-effective as well and need only your consistency for best results.