Posted on Apr 10, 2020 in
Beauty Products

When you do makeup, you might experience some issues. Like your makeup might be so glowing which will make you look like a light bulb, or it might make you look so dark, or you can find a difference between the color of your face and neck, or after a few minutes of makeup, you might look dull again.
Hence learn the process easily:
Here are the tips to choose the right foundation shade for your skin.
You need to understand your skin type- It is the most crucial step to help you get the perfect foundation. You should understand your skin has needs and concerns so that makeup works the best for you. For different skin like for oily skin, for dry skin, for combination skin, and sensitive skin, there are different kinds of foundation available. Understand and study which will suit your skin type and choose it.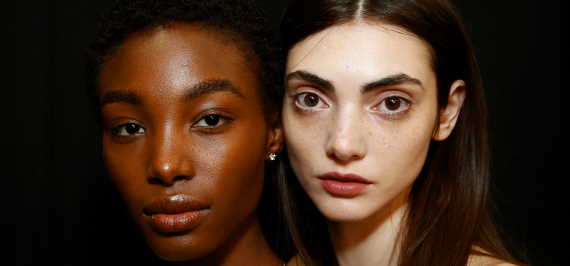 The foundation should match the shade to your skin tone- The best place to check for the test whether the shade matches your skin tone or not is your neck or jawline. The right shade will blend into skin colour and will not look ashy. If it is making you look darker or it leaves a whitish cast then that is not the right one. In addition, if you are in a doubt then go for a slightly darker shade instead of lighter.
Identify your undertone- Determine the tone of your bare skin. If you look golden, you have a warm undertone and if you look rosy then you have a cool undertone, and if it is a combination of both then you have a neutral tone. Once you find it out, it will be easier to shop for your foundation.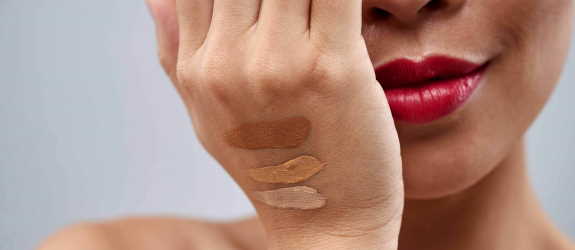 Choose the best finish- A finish is the kind of sheen a foundation leaves on your skin. The different finishes are dewy, matte, semi-matte, luminizing. Deciding which looks well on you is important
Test before you buy and consult a professional- If you are looking for foundation shade for your skin tone then before purchasing it go for testing of a few shades and choose the perfect one. You can also take the help of a professional and choose the best foundation.
There are so many complications if the makeup is not right. And the reason for all such problems is just one- a wrong shade of makeup foundation. You must know how to choose the right foundation for yourself.