Posted on Jul 20, 2019 in
Repair Damaged Hair

Nowadays people are obsessed with their look and that is very natural. When it comes to hair, especially women want that each strand of their hair should be wavy, dense and voluminous. There are others options like hair weavers and extensions in the market but still, who wants to go for these artificial options, we know that when it comes to air most of us would like to go for maintaining a natural and strong hair by using several remedies like home mask to get thicker hair.
Steps to get thicker hair naturally:
Coconut oil- if you want your hair to be dense naturally, then coconut oil is one of the most recommended natural remedies as it comes with fatty acids and helps in conditioning of hair by enhancing its health. It also helps in removing dryness and dandruff from the hair. Make sure to properly massage your scalp using the coconut oil, leave it overnight and wash it in the morning.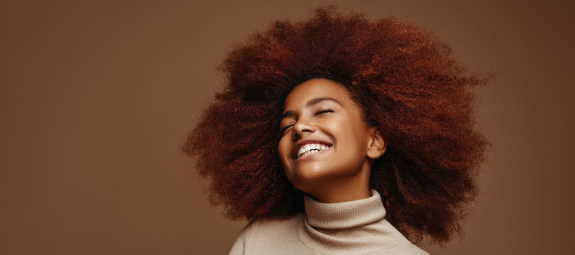 Gooseberry- Indian Gooseberry that is alma has a proliferative impact on the dermal papilla cells that is present in your hair follicles and helps in promoting the growth of the hair and also extends the active growth phase of the hair cycle. As gooseberry is loaded with antioxidants and vitamin C, it protects your hair from radicles that cause damage and hair loss. You can use gooseberry oils that prevents the problems like split ends and breakage.
Olive oil- olive oil is a powerful compound that consists of fatty acids that helps in strengthening the tips and roots of the hair and also helps in eliminating dandruff and minimizes the hair fall. This is one of the fastest remedies to go for, if you want to make your hair thicker.
Aloe vera and castor oil- a magical blend of aloe vera and castor oil provides tons of benefits to dry hair as aloe vera helps in enhancing the hair growth by making the dormant follicles of the hair active as it contains proteolytic enzyme and minerals like zinc and copper.
Eggs- eggs are rich in protein content, so you can apply the raw egg yolk on your scalp for the promotion of a better hair growth. As it contains vitamin A & D it will fully nourish the scalp and roots of the hair.
There is a lot of pollution in the market and it is highly advised to take good care of your hair. Instead of using shampoo and other artificial procedures like spa people must go for the natural remedies and ways to get hair thicker at home as it herbal and healthy and most importantly, do not have any side effects.